When the Jonas Brothers split, I honestly thought that was it, I would never see them again. But thankfully, everything worked out in the end and here we are today. I FINALLY SAW THE JONAS BROTHERS!!!
Now, have I seen them perform as the Jonas Brothers before this: Yes. Do I remember it? No… You see, back in 07 I saw them at a local fair show. I remember it being in a big field, I was by the bleachers, as we were waiting for them to come on I was arguing with this girl we met about Miley (because she was very much against Niley. THE DRAMA!). The show started and yeah…I don't remember it, not even in the slightest. Six songs into the set the storm that had been brewing had escalated and I remember Nick saying that they had to cut the show short because it wasn't safe (and he was not trying to get electrocuted).
Flash forward to the following year, 2008, the Burnin' Up Tour. I had lawn seats. I have no recollection of Demi Lovato's set. I do however remember jamming to Avril Lavigne (yes you heard that right, she opened for the joebros). I remember dancing in the aisles and getting yelled at to go back on the lawn but I don't remember actually hearing them play. I also recall sobbing to the Nick Jonas diabetes videos that I'd seen previously on disney channel. Oh and here's the great part, my older cousin somehow got us upgraded to go inside the amphitheater partially through the show. Do I remember seeing them though? Of course not… But I do remember my younger cousin telling me she felt sick and I then said "throw up on the person in front of you." She let me have two more songs then we had to leave. And the madness of it all was, she ended up being fine. We were up early the following day to catch up on the next episode of Disney Channel Games we had missed the night of. The last fun fact of this show, which at my old age of 24 I do not remember, but thanks to my 8th grade writers notebook, We left during Hello Beautiful and in my brain I thought they would notice we were leaving and would hate us.
the jonas brothers:unbothered
So there you have it, my two jonas experiences and that's all I recall. So in a way this was my 1st FULL jonas concert and hopefully ones I would remember.
I was lucky enough to see all three during their individual ventures:
Nick: Taylor Swift's 1989 tour ( I truly screamed so loud and almost fell off the balcony), state fair, twice on future now tour
Joe: DNCE opening for Selena Gomez
Kevin: Speaking at Cast Centers at Demi's TMYLM tour
But now we get to the real deal. I cannot even begin to explain the amount of happiness that rushed through me (HAPPINESS HAS BEGUN…) when they first hit the stage. Holy shit it was AMAZING! The setlist was a LOT of fun too. It had a great mix of both old and new. And not to mention I got to hear INSEPARABLE (ONE OF MY OG FAVORITE SONGS) live. And can we discuss the Mandy Megamix…I mean CMON ICONIC. Also WW3 hits so hard live man. And Used to Be…. like WOWOWOW.
And to make my Happiness Begins Tour experience even better I had two shows in a matter of three days so needless to say it twas an experience to remember. At the 2cd show I went to they played another favorite of mine, Just Friends. Which afterwards I had tweeted something along the lines of " omg can't believe I heard Just Friends and this time I'll finally remember it!" Flash forward to three weeks later, they replay it at another show and I was thinking wow I wish they played that at my show. Only to then see someone say that's the show they played it before and I was like…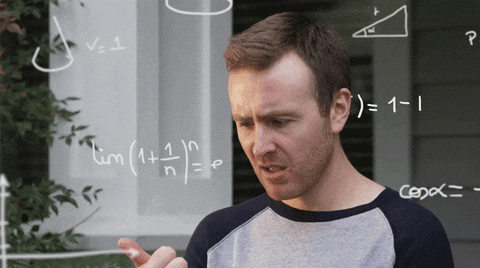 BUT LISTEN! Now that they said that, I watched my video and I now do recall these events occuring.
But overall this tour is INCREDIBLE. And these men really do make me so happy, I am so grateful they got back together, and I can't wait to see them more in the future. These were truly some amazing nights! I am so proud of how far these guys have come and I know they have even more great things ahead of them.
feel free to check out my jonas related episodes on my podcast! (or don't…maybe just stream last year was complicated on spotify instead)