Teen Wolf was definitely one of my favorite shows, i loved the show, the characters and the actors that played them. It truly was a fun ride keeping up with the show and everyone in it. There are so many amazing memories that I associate with Teen Wolf that I'll forever hold in my heart.
Scott was such an amazing character. He's kind, caring and hardworking. He would do anything for his friends and did everything he could to protect Beacon Hills. He is definitely a character I admire.
TYLERRRR, my homedog. Just a super cool, fun, and nice guy. I hope one day I'll get the chance to meet him. Also we both like State Champs so there's an added bonus 👍
Stiles, one of my favorites; caring, funny and clever. I love his quick wit sarcastic moments. There are just too many good Stiles moments out there.😂 Dylan! The cool, funny guy that we all know and love. And can we talk about how amazing he did as void Stiles (that's one of my favorite seasons). And let's not forget this gem!
Scott & Stiles
One of my all-time favorite friendships out there. It was funny, it was heartwarming. They had so much love for each other, they were basically brothers. ❤️
Allison, a character that we hold close to our hearts. I loved her character progression. She was kind and strong. Crystal did an amazing job as Allison!
Lydia & Allison
another amazing and beautiful friendship, in the end Allison died a hero, trying to save her best friend.
Scott & Allison
The romances of all romances. We all loved them together. Even when they split they had so much love for each other. And her death scene and when he wrote her initials in the library always get me.
Lydia, an amazing character arch. We all grew to love Lydia, she's smart, caring and Holland did an incredible job as Lydia moved from the human to supernatural world.
Lydia and Jackson
A complicated duo but we love them. You could tell they loved each other and their reunion in the finale was EVERYTHING!
Jackson
At first we weren't to sure about him but we grew to love him. The season where he's the Kanima is forever a favorite. And I'm so happy he returned for a few episodes in the last season!
*fun memory time*
Back in the day my friend was the Kanima for Halloween and I was Liam from 1D. An epic trick or treating team! lol
Colton! I've always been a fan, he's super cool and relatable. His instagram stories crack me up.
Jackson & Danny
I couldn't forget this duo! Loved them!
Derek
A strong character with an interesting back story. I loved the funny moments he had with Stiles.
Tyler The grumpy cat we know and love..
Derek & Scott
The OG Wolf mentor relationship.
Liam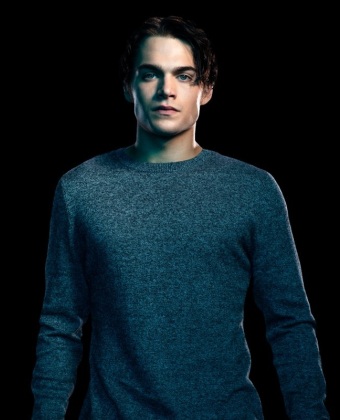 It's been so interesting seeing him grow as a character. Who remembers when he kept falling in holes😂 ok it was only a couple times but still funny.
Dylan, another fav in my family! My sister loves him! Another cool dude. let me take a moment to share what has been an inside joke in my fam for a while. Back in a segment in wolf watch Dylan O' Brien said he called Dylan, lil dil spray. (Even tho when they were asked about it at comic con no one knew what they were talking about 😂) but yeah you could say that name stuck with me, dil spray (and sometimes lil dil spray) will forever be his nickname in my book lol. But the one episode where Liam fell in a well  (and they panned to his Nike shoes too) really inspired a parody song. If you're familiar with the one direction song little black dress then sing this to the tune 🎶 lil dil sray just walked into the room, almost fell down a well wearing nike shoes🎶. Ok i know i'm super weird, but i thought  it'd be funny to share. We love you dil spray!
Liam and Scott
Father and Son, that is all… ok but for real I loved this mentor ship more than Derek and Scott.
Liam and Mason Another great best friend duo that we love.
Mason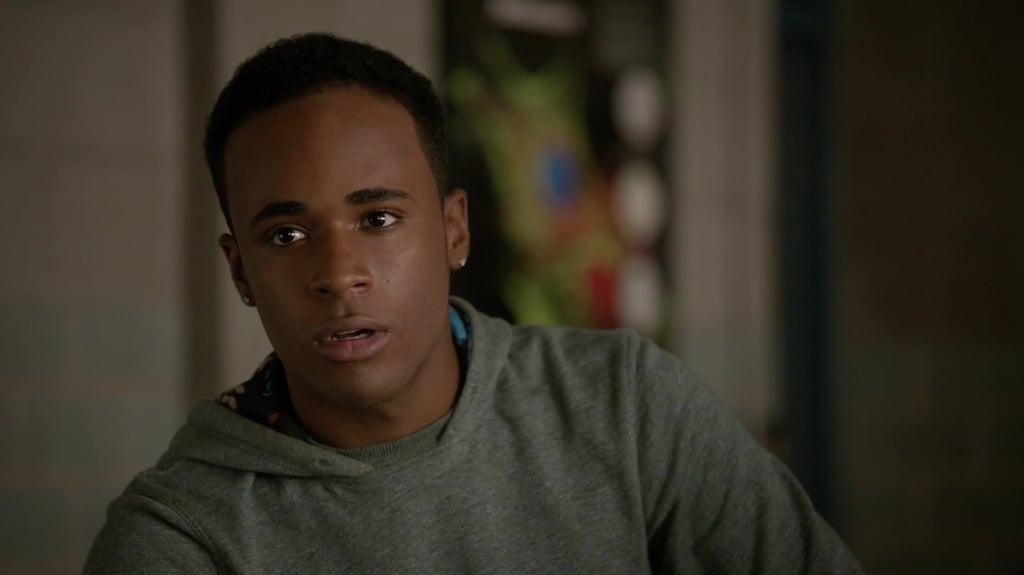 A great friend and a cool person. I loved getting to watch him grow on his own and with other characters, you don't always get to see that in some shows.
Kira
When Kira was first introduced she seemed very nice and reserved. It was interesting to see her transform to the kitsune and watch her story embracing her path.
Malia
Her story was so interesting. She's strong and caring. I loved seeing her grow. Sometimes I forget they found her in a forest and had to get her accustomed to human life. lol
Parrish 
Loved seeing his story from your everyday officer to the guy who burns through all his clothes and saves the day. Also did anyone else lowkey ship Lydia and Parrish together?
Melissa and Sherrif Stilinski
The parents that had a lot on their plate. Although they weren't clued in for a bit on what was happening, when they were they were all in. Their love for the kids was beautiful and I love that we got to see those moments.
Argent 
Although in the beginning he wasn't our favorite, he soon came to the right side and we were all a fan. His love for Allison was beautiful and I loved how he continued to help Scott after her death.
Peter 
I definitely liked Peter more when he wasn't on the evil side. But all together I loved his sarcastic banter he always had. And who ever knew he'd end up a parent? Although there weren't a lot of soft Peter moments it was nice to see the couple he had with Malia.
Nolan
It was fun to see a new character be thrown into the mix this last season. Was unsure about him at first but when he sided with the right side, it was all good.
Froy Everything I know about Froy is because of my sister, yet another one of her favs even tho she's a couple seasons behind. He seems super cool. You could say my sisters in love with the froy next door. I also gave her new crush a nickname Froyo! We love ya! And suddenly my sisters is gonna make me watch his whole marathon of anything he's in.
There were so many amazing characters from the show, the list could go on. Jeff Davis is a literal genius for creating this show. It was so fun to watch and I'm sad it is now ended but, I can't wait to re-watch sometime soon to re-live the fun moments again. Thank you to the teen wolf cast for bringing these amazing characters to life and just for being super cool people that I love following.
Be sure to check out my Teen Wolf tag or my friend and I playing F, Marry, Kill Teen Wolf Edition!